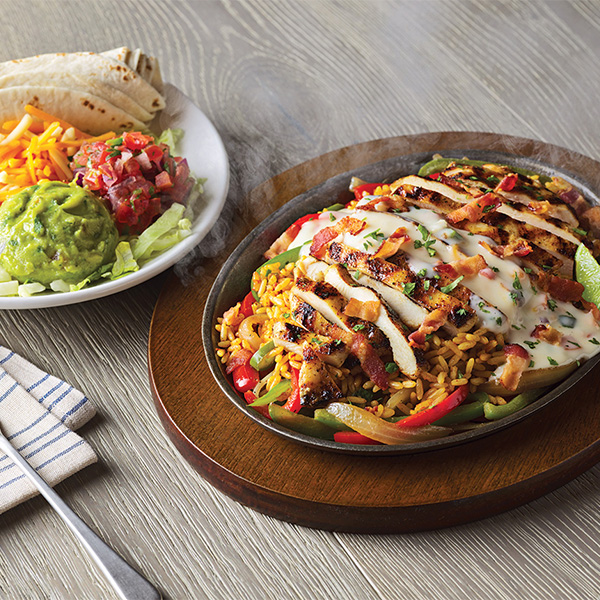 Your choice of chipotle seasoned steak, chicken or shrimp atop fajita vegetables and mexi-rice, smothered in hot queso and topped with bacon, cilantro and a fresh lime wedge. Served with warm flour tortillas, a blend of cheddar cheeses, guacamole, lettuce, sour cream and house-made pico de gallo.Grilled Chipotle Seasoned Chicken BreastSautéed Chipotle Seasoned ShrimpGrilled Chipotle […]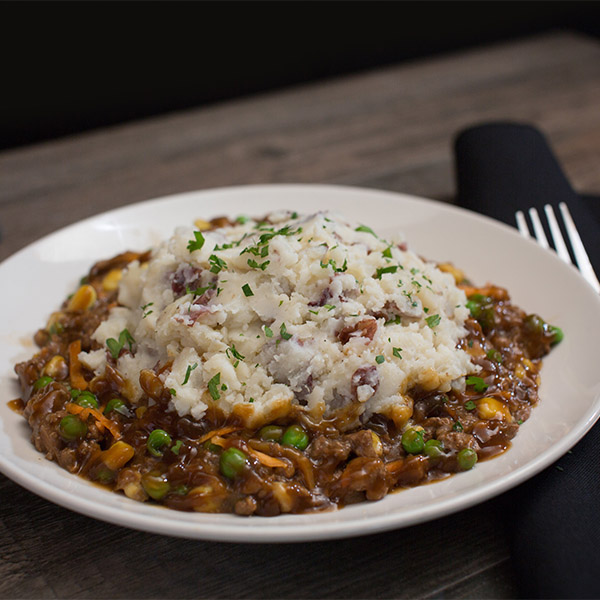 100% Canadian ground beef, carrots, corn, peas, onions and our signature gravy atop our house-made red-skinned garlic mashed potatoes and a sprinkle of parsley.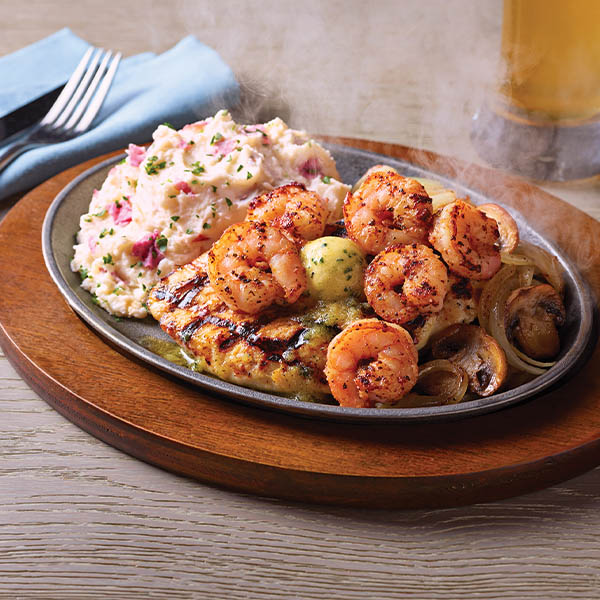 Cajun-seasoned chicken and blackened shrimp in buttery garlic and parsley served sizzling on a cast iron platter with sautéed mushrooms and onions. Served with house-made red-skinned garlic mashed potatoes.