EATIN' LUNCH IN THE NEIGHBOURHOOD®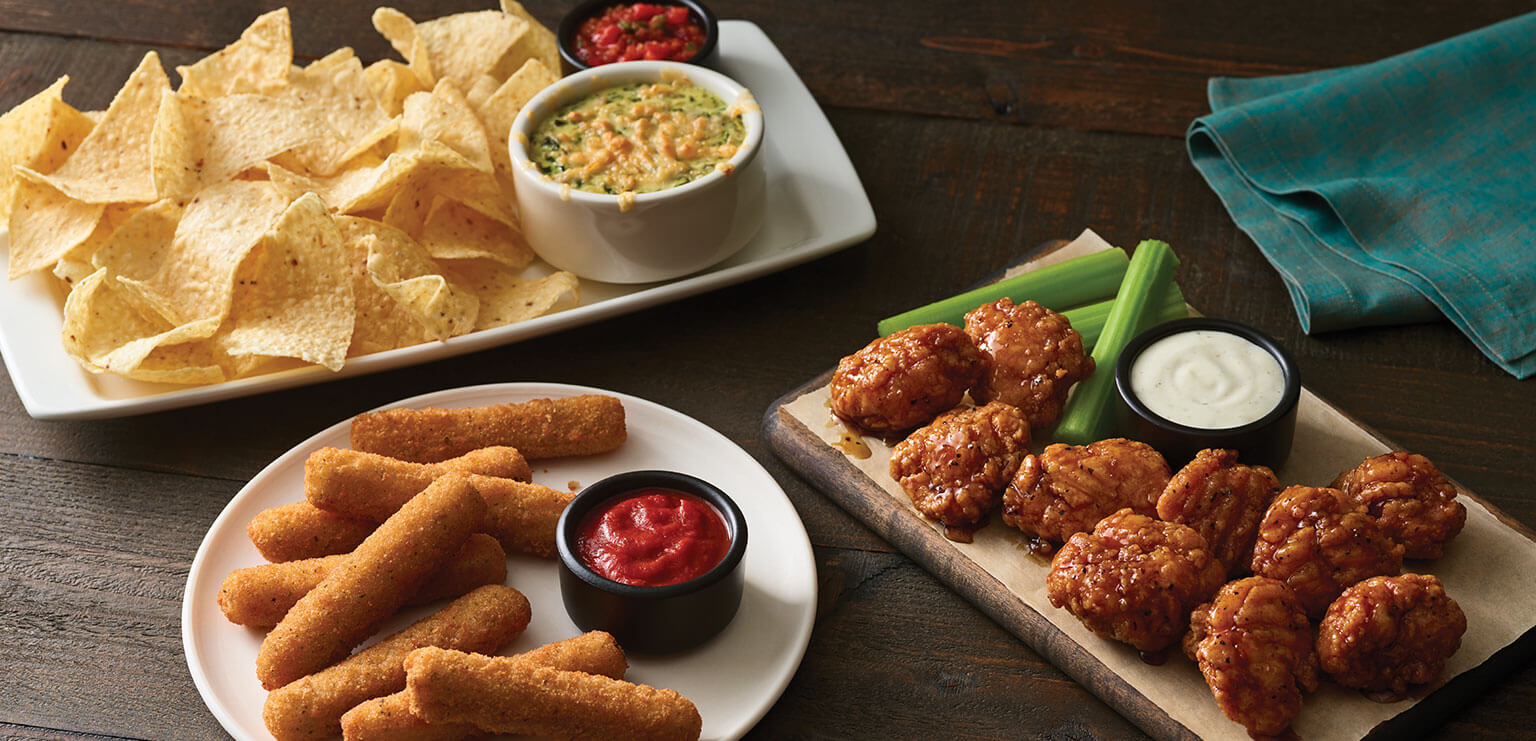 START YOUR MEAL WITH ANY OF
THESE APPLEBEE'S FAVOURITES!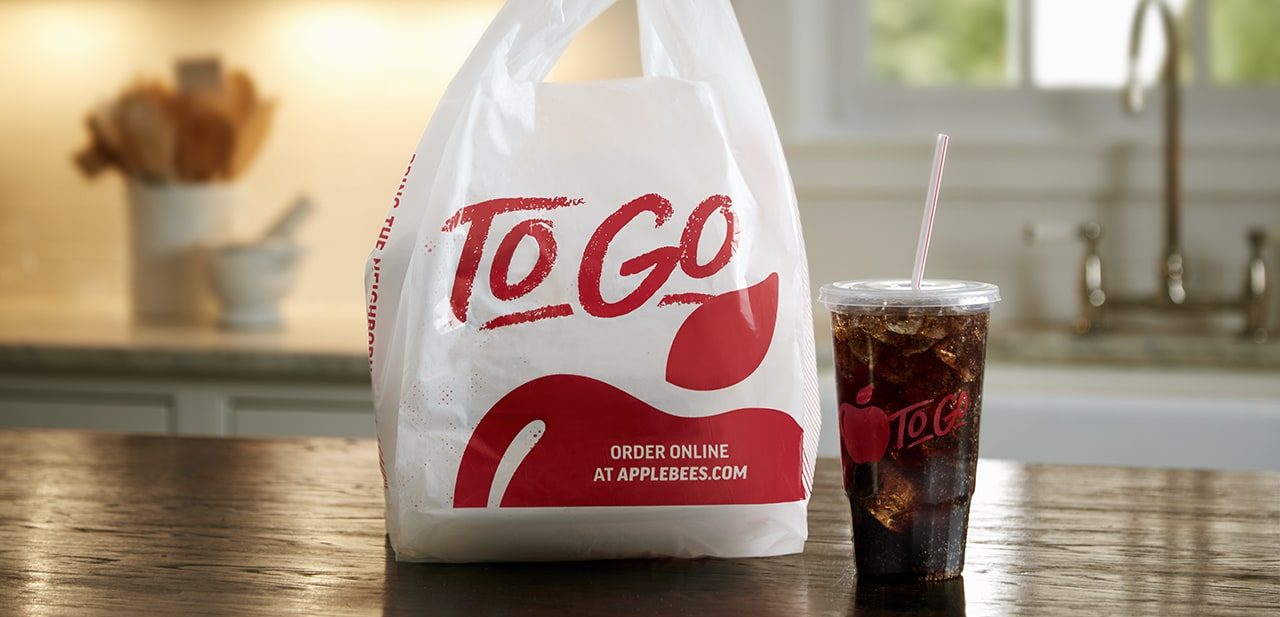 DELIVERY FROM OUR GRILL TO
YOUR COUCH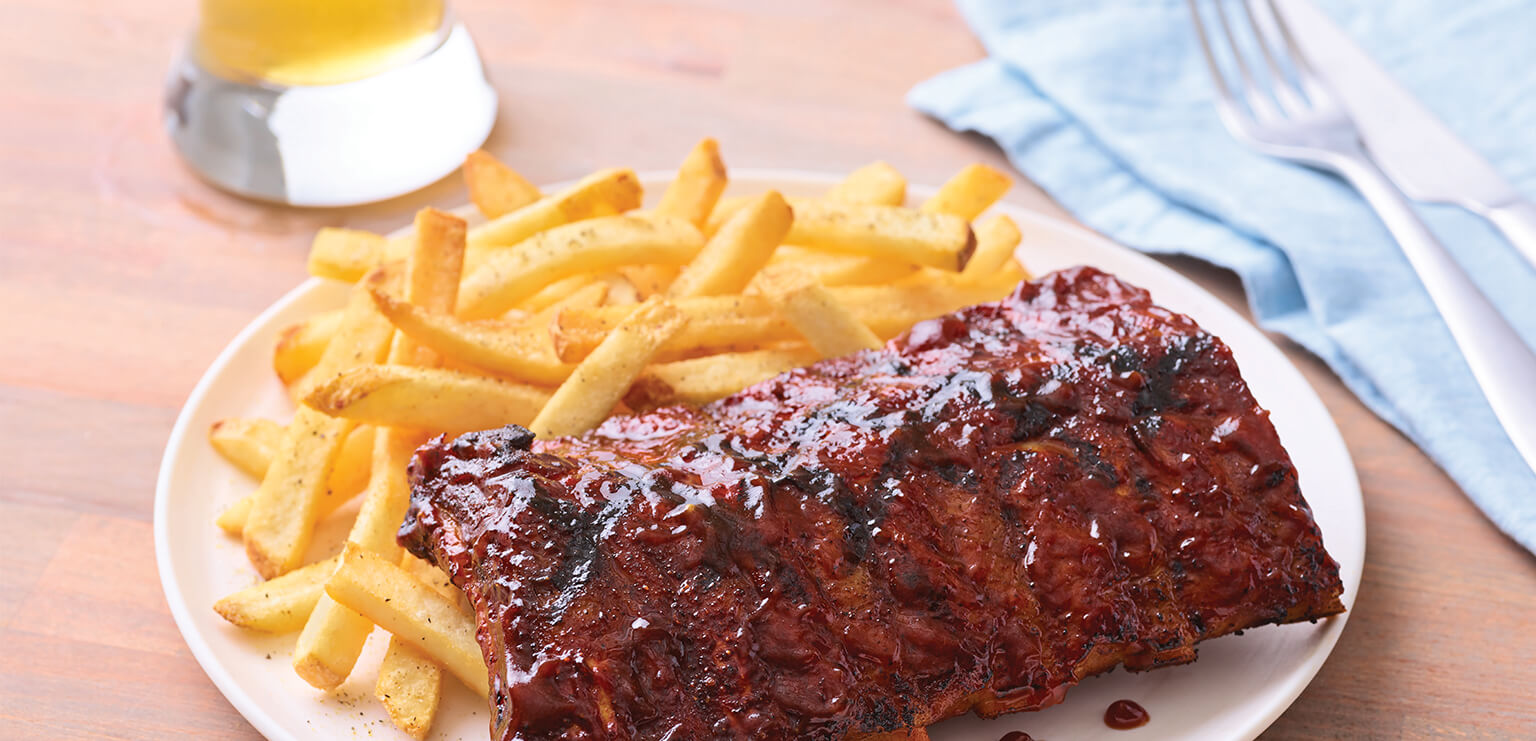 NOTHING SAYS SUMMER
LIKE RIBS & BEERS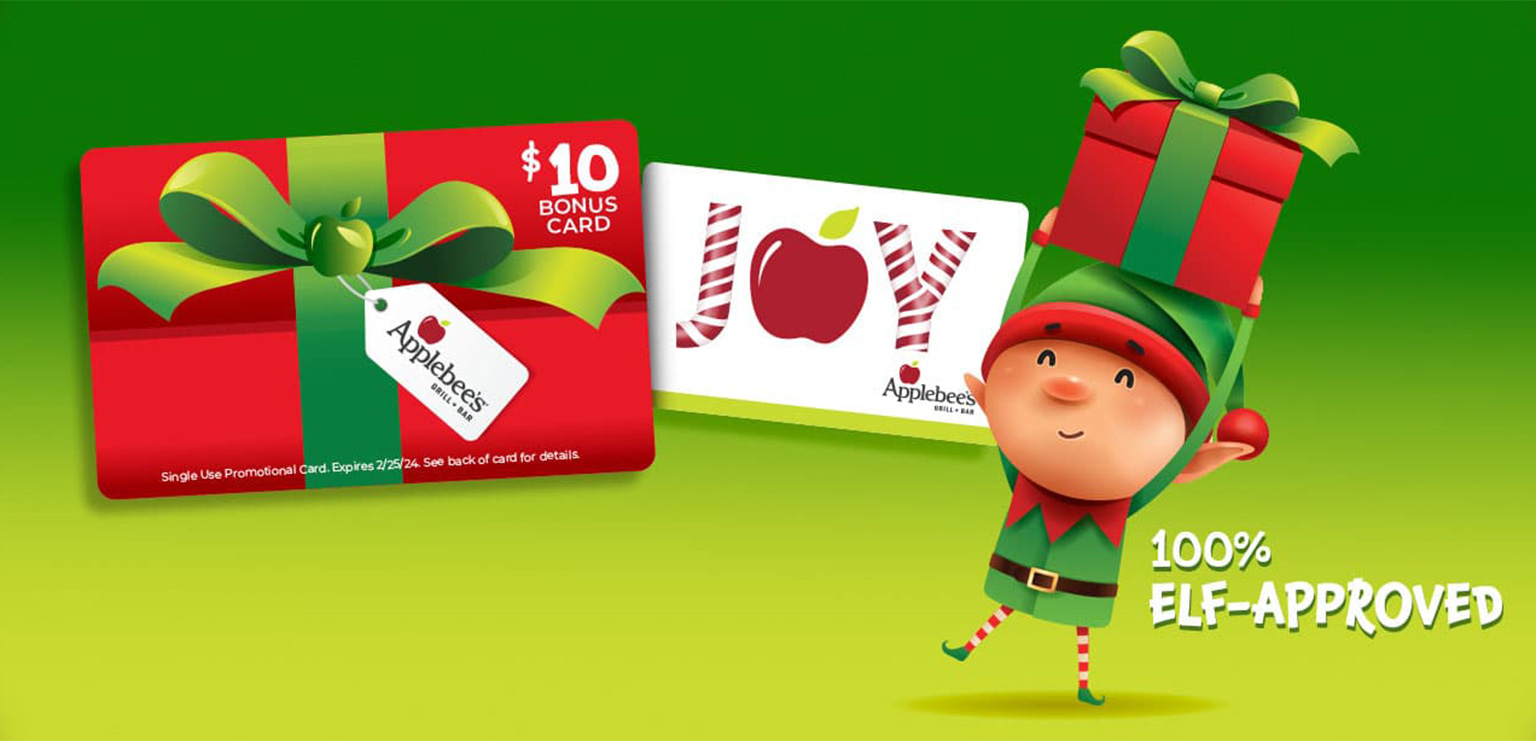 BUY $50 IN GIFT CARDS
GET A $10 BONUS CARD
Offer valid from 10/30/23 – 12/31/23 at participating Applebee's® locations only. Bonus card EXPIRES 2/25/24. May not be redeemed on day of issuance. Restrictions apply to gift cards and bonus cards. See cards for details. applebeescanada.com ©2023 Applebee's Restaurants LLC.